Shopping Cart
Your Cart is Empty
There was an error with PayPal
Click here to try again
Thank you for your business!
You should be receiving an order confirmation from Paypal shortly.
Exit Shopping Cart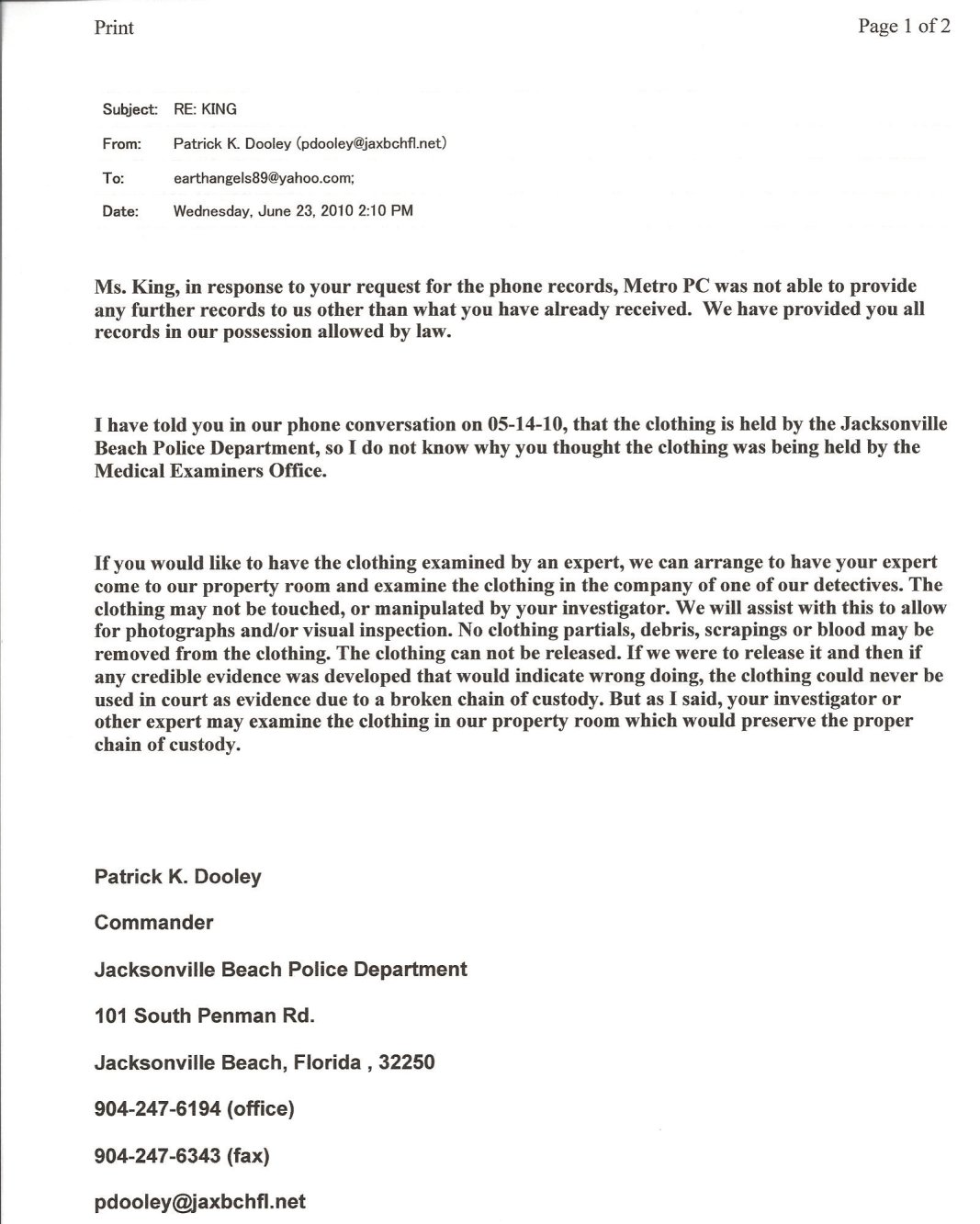 Natashas mother requested that we share this small example of the Jacksonville Beach Police's dishonesty better known as spoliation of evidence.....within a few weeks we shall provide more highly credible evidence of proof as to Natasha's innocenece of a crime law enforcement convicted her of......in the meantime read this document and the comment beside it!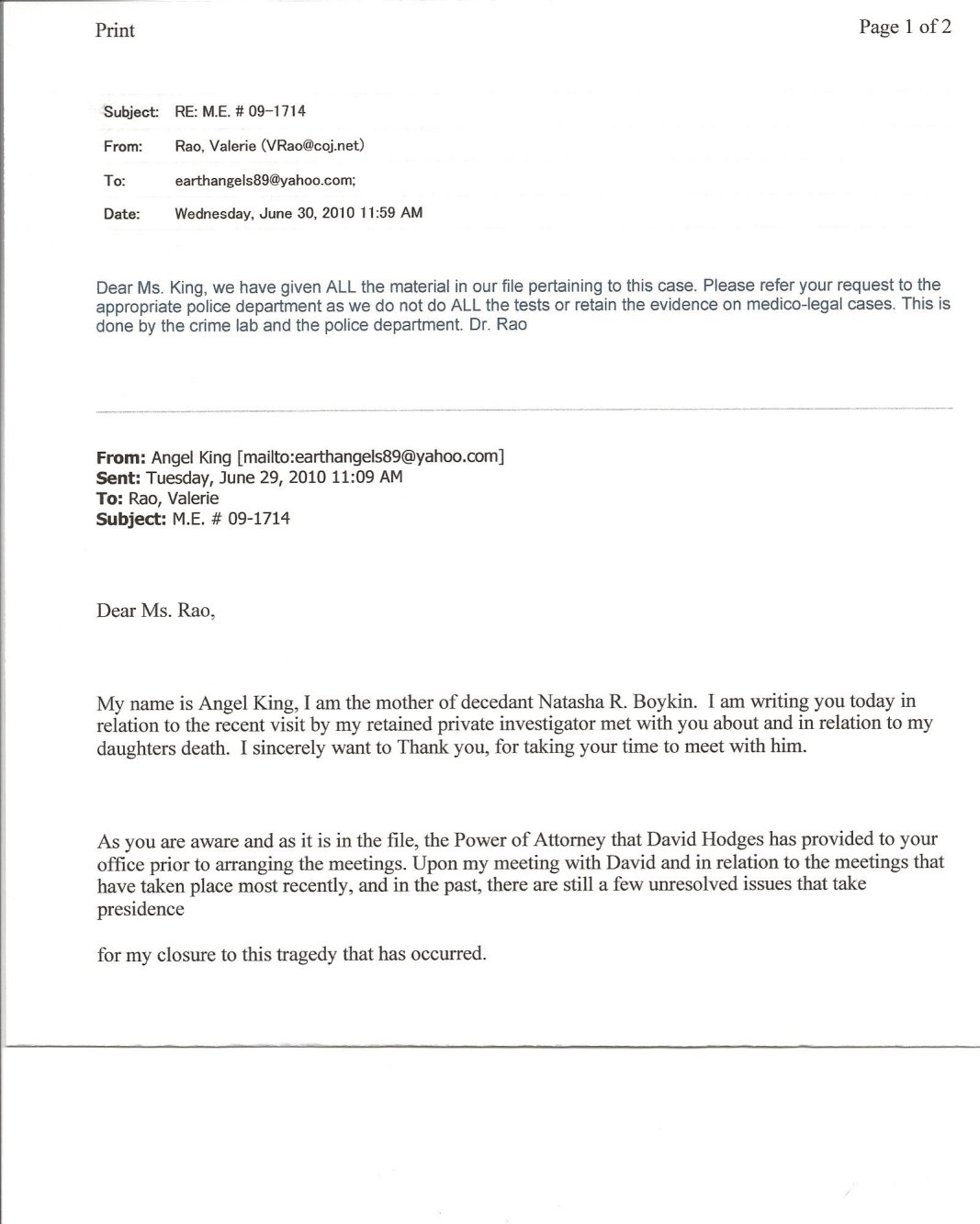 This is from the medical examiner to Natashas mother in reference to the mother requesting the clothes for microscopic labratory work to be done - since the medical examiner did not do a sex assault test also did not note anything from the top of her head to her collar bone. We will soon release the photo of her torn bra (bra strap missing and bra cup is torn where the strap and cup are sewn together)on the left side - she was shot on the right side - right handed?  This is just one example of a struggle consistant with the holes in her shirt NOT caused by the gunfire.
This is the mother request to the Jacksonville Beach Police requesting for her clothes for the forensic pathologist.
This is the response from the Jacksonvile Beach Police Commander. Natashas clothes have now disapppeared better known as spoliation of evidence.....INTENTIONAL! This has devastated Natashas mother!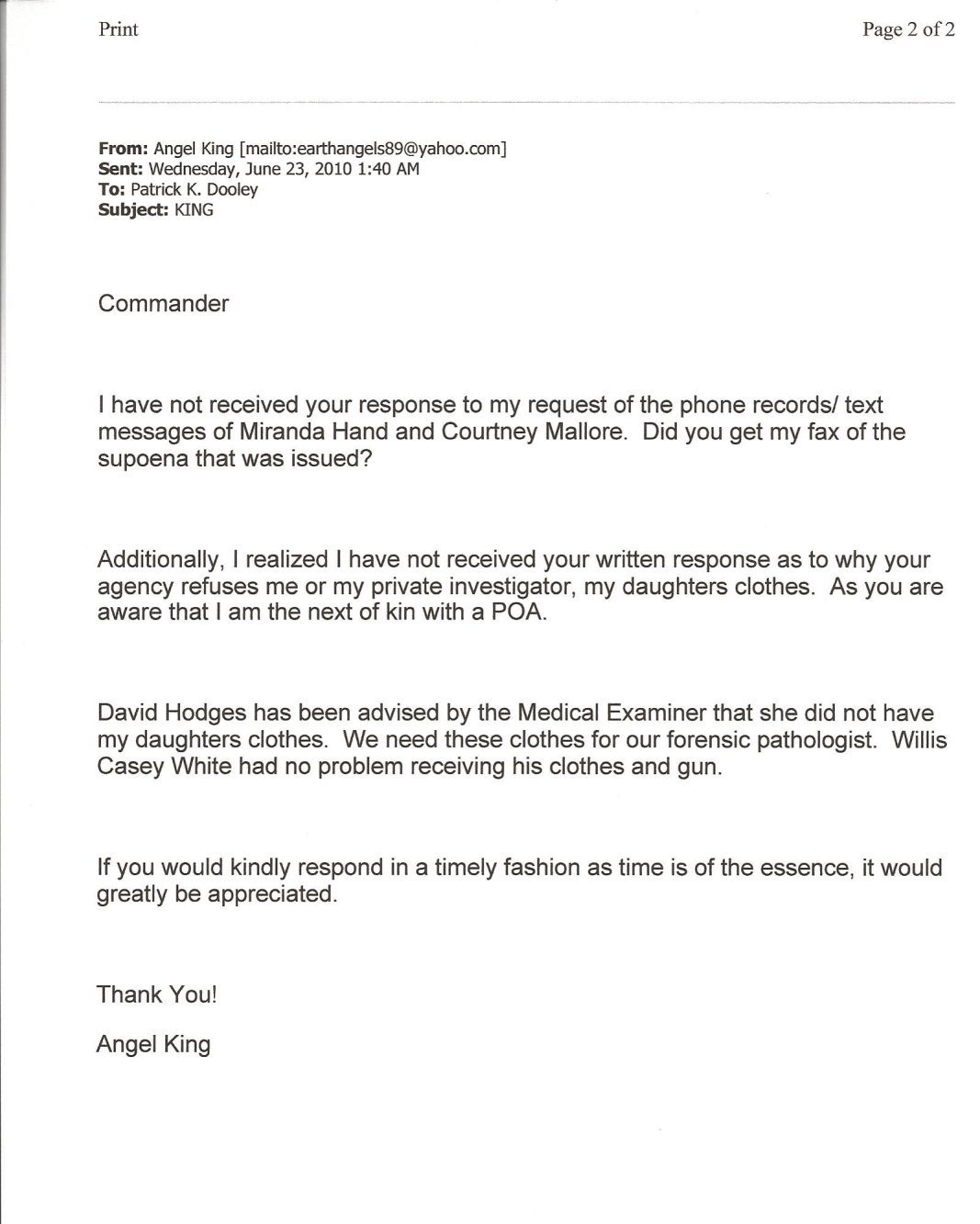 /